Single Modality UPS Systems
UPS Systems and Double Conversion Power Conditioners for Imaging Applications
CPN's Extensive History of Single Modality Applications
When CPN Power began applying UPS Systems and Double Conversion Power Conditioners (DCPC) for Imaging applications back in 2002, the installs were primarily single modality applications.
CPN Power provides (1) DCPC supporting one MRI or (1) UPS System feeding one Cath Lab. There are many applications where this approach makes sense.
Space limitations might only allow for a smaller UPS System to support one modality.
Sometimes, the facility might have one CT Scanner in the ED requiring backup. That CT Scanner might be far away from the Radiology or Cardiology areas of the hospital.
The cost might be far less for the electrical install and UPS equipment by applying a single UPS System sized for that one modality.
The facility might only have (1) MRI or (1) CT Scanner. A Central UPS is not required in these circumstances.
NOTE: A DCPC is a UPS module programmed to operate as a power conditioner with no batteries.
The DCPC could be upgraded to a full UPS with the addition of batteries or a flywheel in the future. This approach provides additional long-term flexibility to the customer. Existing power anomalies might only require protection from a power conditioner. With time, the utility electrical distribution might be more susceptible to deep voltage sags or outages. Operation of imaging equipment might be an issue under these conditions and therefore requiring an upgrade to a full UPS System. 
CPN Power continues to provide 80 – 375 kVA UPS Systems for single modality applications.
Most imaging applications require a 150 – 225 kVA UPS size per given modality. As time marches forward, we do see some applications requiring higher power levels. This is most common in MRI and CT Scanner applications. Some hybrid modalities may also require more power today. Some installs additionally might require a chiller to be supported, such as an MRI install. There are some smaller load applications where a 100 kVA UPS or DCPC can be applied.
On the other end of the spectrum, higher power 3T MRI's and dual source CT Scanners can push sizing of the UPS to 300 – 375 kVA for a single modality.
CPN Power can assist with:
Proper sizing of the UPS System
Electrical and mechanical design conversations
Accounting for future expansion, equipment changes or gradient upgrades
Backup protection from VRLA batteries, Lithium Ion Batteries, or Flywheels
Maintenance options and costing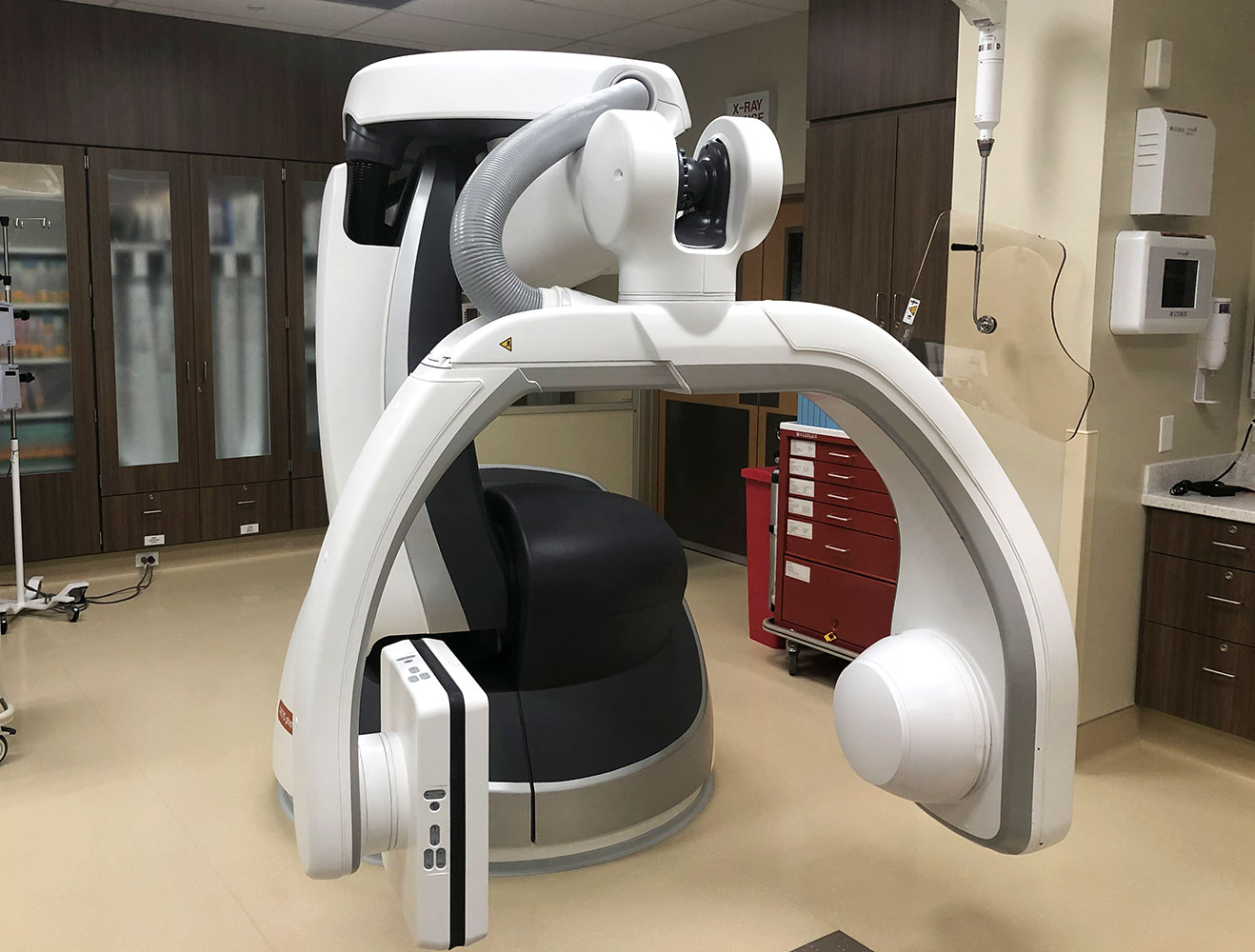 Request A Brochure
CPN Power is a nationally recognized company that designs and applies Central UPS and power conditioners for Multi-Modality and Multi-Vendor medical equipment applications.
We invite you to contact us for detailed information, to request a brochure, or to review an application.
Contact Us